About Us
Stream is a highly prestigious brand that combines the finest standards in design, technology and manufacturing with proven reliable local customer service.
For stylish drinking water solutions that deliver instant refreshment in the industry, commercial, hospitality or residential sectors, Stream should be your first port of call.
An Australian owned and operated organisation with over 20 years of specialist experience, Stream has a strong record of technical expertise, coupled with an outstanding customer and product support team.
The exclusive Stream range of chilled, ambient and sparkling water dispensers and appliances are focused on serving the specialist needs of discerning businesses and homeowners.
The innovative Stream product range and proven service model, is a showcase of our commitment to always exceeding our customers' expectations in the high-end drinking water market.
There is a Stream product to meet almost any industry, commercial, hospitality and residential need with a practical solution that combines style and functionality.
Stream is committed to delivering the convenience and choice of instant refreshment of the highest possible standard. Add a touch of class to your drinking water experience with Stream.
At Stream we believe people are really our most valuable asset, and as such we are committed to providing an environment that fosters a cohesive and dependable team. With core values of excellence, integrity and respect, we aim to provide clients with the best possible service, in an ethical and friendly manner.
Our team comprises of highly experienced commercial and technical staff, whose main focus is to ensure customer processes and communications occur as smoothly as possible, in an informative, professional and timely fashion.
With a philosophy of continuous improvement, Stream strives to excel.
The management and staff at Stream are highly conscious of community relevance and social involvement. The organisation is committed to fostering support and assisting others, including the under privileged and needy, via various charities and support groups. We are committed to allow others to benefit from our mutual success.
Ride for Cure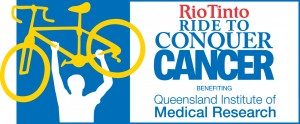 As part of our community commitment, Stream is proud to have been involved with the donation process relating to the Rio Tinto Ride to Conquer Cancer, which occurred in August 2014.
The "epic" Rio Tinto 'Ride to Conquer Cancer' is a two day, 200 km cycling event though the South East Queensland countryside. The challenge aims to raise funds for the QIMR Berghofer Medical Research Institute, one of the largest medical research facilities of its type in Australia.
Stream continues to focus on worthwhile charities and community causes, with the hope that solutions and cures can continually be developed.
Stream is fully dedicated to ensuring that the organisation's products and operations are totally environmentally responsible. We not only comply with relevant regulations and policies, but strive to exceed them in every aspect.
We build into our systems and products the examination of environmental factors such as: product sourcing, materials types, energy efficiency and lifecycle costing.
This is then coupled with the analysis of such ecological factors as recycling and disposal; all of which not only benefit the environment, but also our customers.
Continuous reviews of environmental, organisational and operational activities, improves Stream's efficiency, reduces its carbon foot print and ensures sustainability.