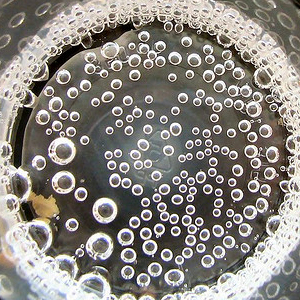 You could say that at Stream, we are bubbling with enthusiasm; as we now have a range of "Sparkling" products, designed to cater for applications as varied as your own home, board rooms, mining camps, restaurants, and events.
So what is "Sparkling" water and what is involved?
Most people are very familiar with sparkling or carbonated water, however having Sparkling Water permanently "on-tap", supplied from a highly compact appliances is still a relatively new concept.
Why Sparkling
The type of sparkling water produced by Stream appliances, is a healthy refreshing alternative to normal tap water. The word "refreshing" should be emphasised, as the drink created is a real taste sensation.
The ability to offer Sparkling water, is a quietly growing trend which originated in Europe, and not only provides friends, clients and patrons with an alternative choice of drink, but adds a sophistication and the ability to be utilise as mixer.
The Stream range of sparking products offers you choice. You are not limited to simply providing refreshing just chilled sparkling water. You also have the ability to serve ambient and chilled water.
It's great to have choice.
Why Stream  
Stream products are specifically designed to produce high quality, healthy water from the most compact and efficient appliances. The use of modern manufacturing and robotic techniques, coupled to the latest technology ensures product reliability, efficient operation and robust product build. Hygiene is a major priority, especially at the design stage, and only food contact grade materials are utilises.
Underbench and Benchtop versions are available, including Chill, Club and Slimline. Chilling capacities range from 20 L / hr through to 45 L / hr, coupled to Ice Bank Instant delivery of up to 80L.
With the use of such innovations as Ice Bank Technology, Silver Turbo Clean cooling systems, and automated interfaces; it is clear that "Stream" is different, making comparisons to other products anything but straight forward.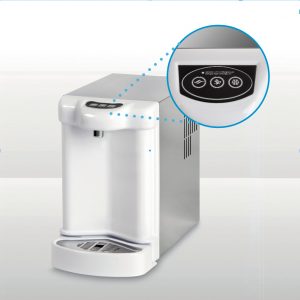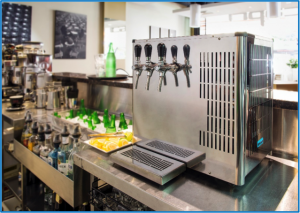 Stream dispensers, produce chilled sparkling water by mixing and dissolving Carbon Dioxide in water (potable). The process adds bubbles, which causes the water to become slightly more acidic.
Health
This acid type (Carbonic Acid) occurs naturally within our bodies, so there are no real implications (unless over enthusiastic quantities are consumed).
Unlike many bottle drinks there is no added sugar, calories, caffeine, vitamins, sweeteners, potassium, phosphorous or sodium.
Sparkling water hydrates like regular water and though some health issues have been raised about drinking carbonated water, there does not appear to be any real substance to claims. In fact the vast majority of issues raised, appear to be done so by incorrect association to more acidic and sugary drinks, or the "loose" use of the terminology ie: "Soda" of "Fizzy"
The only real draw-back that seems evident is that some people may get "burbs", when consuming at a fast rate.
To quote Queensland "Smart Choice" program:
"Water is the best thirst quencher. Plain water (spring, mineral or sparkling – serve icy cold in summer)."
CO2  (Carbon Dioxide)
CO2 is commonly used in beverages, in fire prevention and fumigation systems, bacteriology, as a refrigerant and with the frozen food industry. Carbon Dioxide, is a stable, colourless and odourless gas, which is easily liquefied under pressure. Rated as a Class 2 Dangerous Good; this gas needs to be treated with caution.
It is necessary to comply with are relevant guidelines, rules and regulations, including conforming to related product warnings, instructions and health and safety requirements. Any waste material or containers must be disposed of as hazardous waste, and as per applicable local / national regulations.
Reference should be made to the SDS (Safety Data Sheet-previously known as MSDS), Copies are available upon request from Stream. All CO2 and related items should only be managed and handled by responsible adults.
Size and location of CO2 containers, will be dependent upon usage and product type.
CO2 usage will vary due to product type, demand, and water to gas ratio set.
Expectations would be that a 2.6kg bottle would generate approximately 300 litres.
Stream confirms that the demand for their stylish and well-built products is increasing, as more Australians acquire the sophisticated taste of Chilled Sparkling water and value the real convenience that these stylish products can offer.
Whether you wish to serve a family, or cater for the masses; you can now offer another taste sensation: Chilled Sparkling Water on tap.